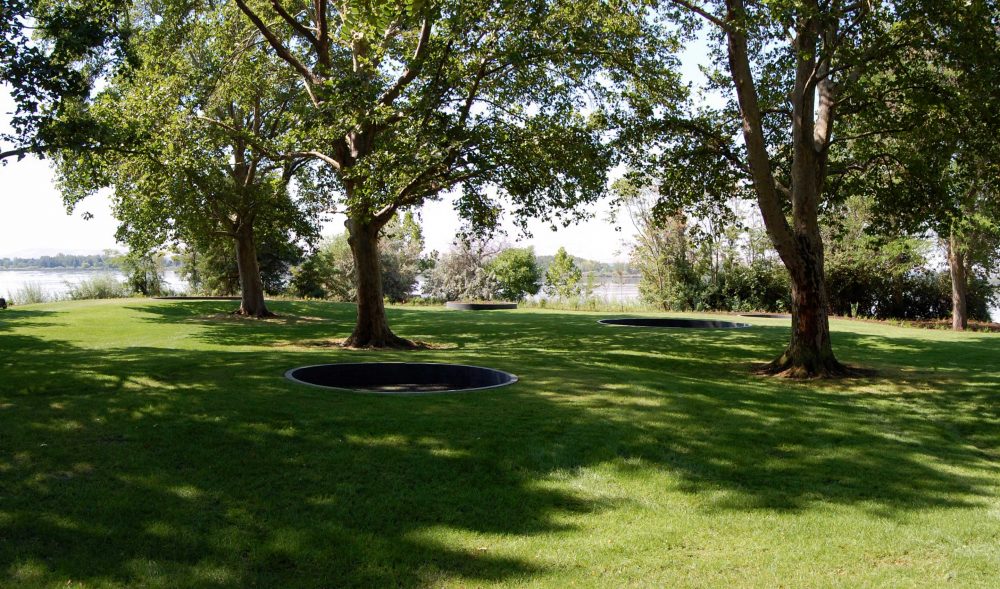 In the this Confluence Story Collection, we explore how stories have always defined our relationship with the Earth and with each other. Indigenous oral histories have been dismissively called "myths." Yet there are universal truths in these real stories backed up by today's science.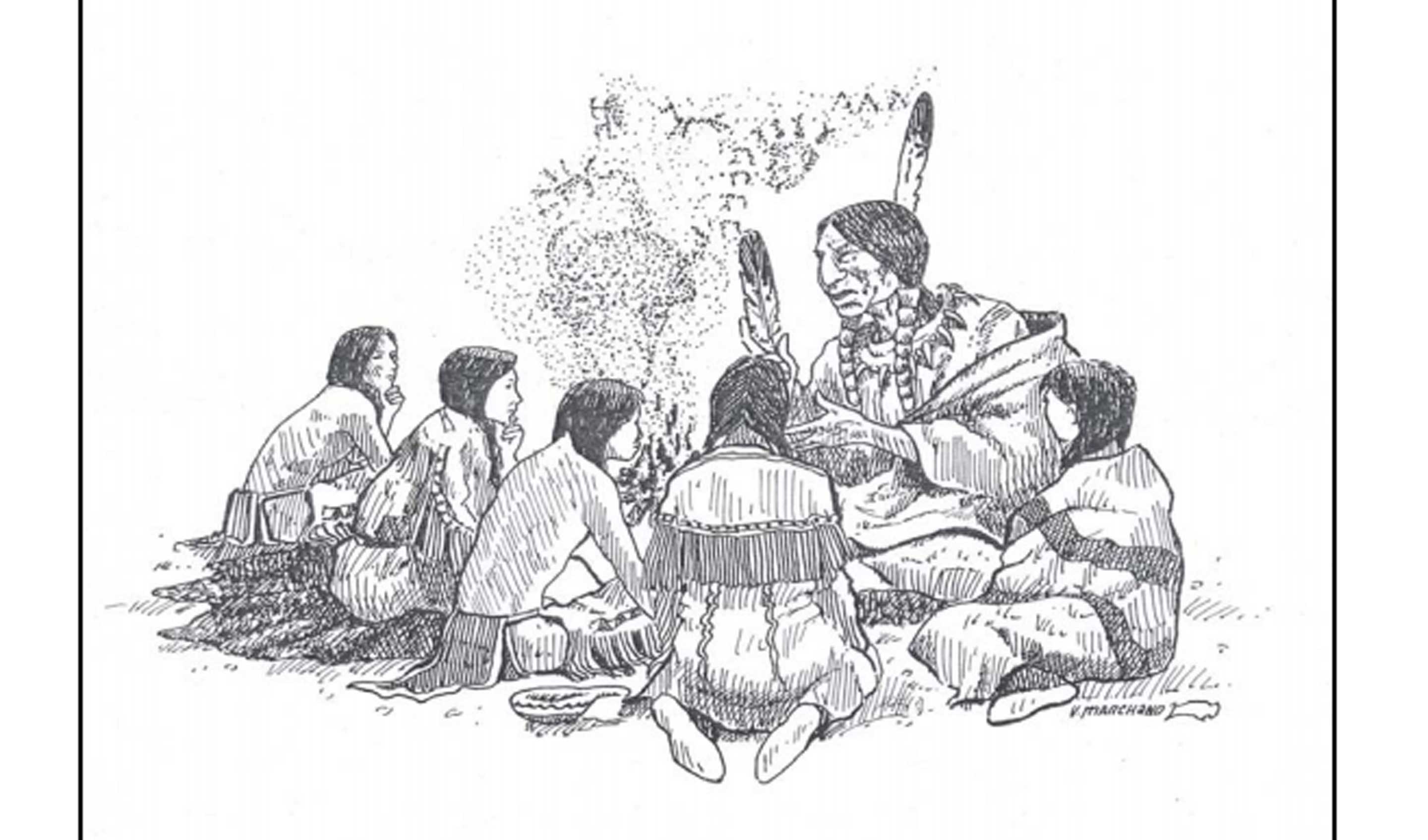 The Book of Legends is from the Confederated Tribes of the Colville Reservation, which Confluence has permission to share on our Library.
In this episode of Indigenous Voices of the Columbia River, Patrica Whitefoot (Yakama), Roberta Kirk (Wasco and Dine) and Chuck Sams (Confederated Tribes of the Umatilla Indian Reservation) discuss the importance of the river and interconnectedness.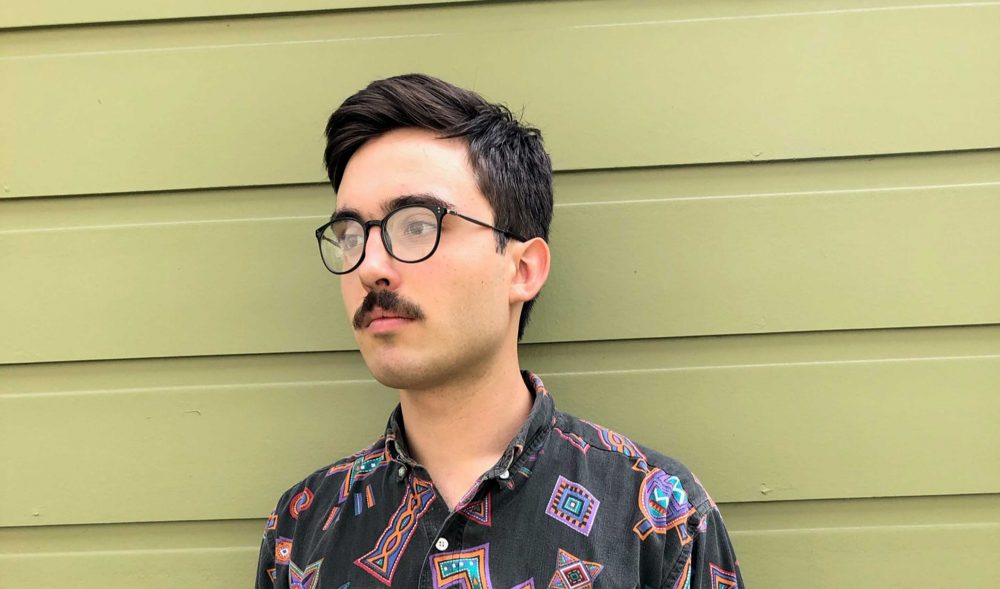 Tule Films founder Woodrow Hunt talks about his work with Confluence, termination and resilience, and how his own family history relates to the work he does.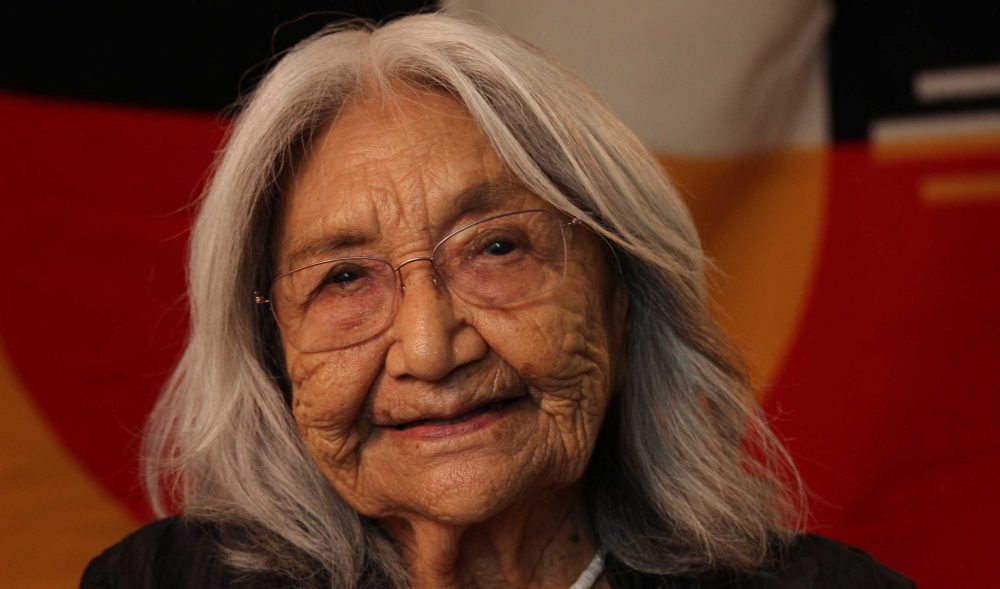 In this excerpt, Dr. Virginia Beavert talks about the importance of speaking her Native language.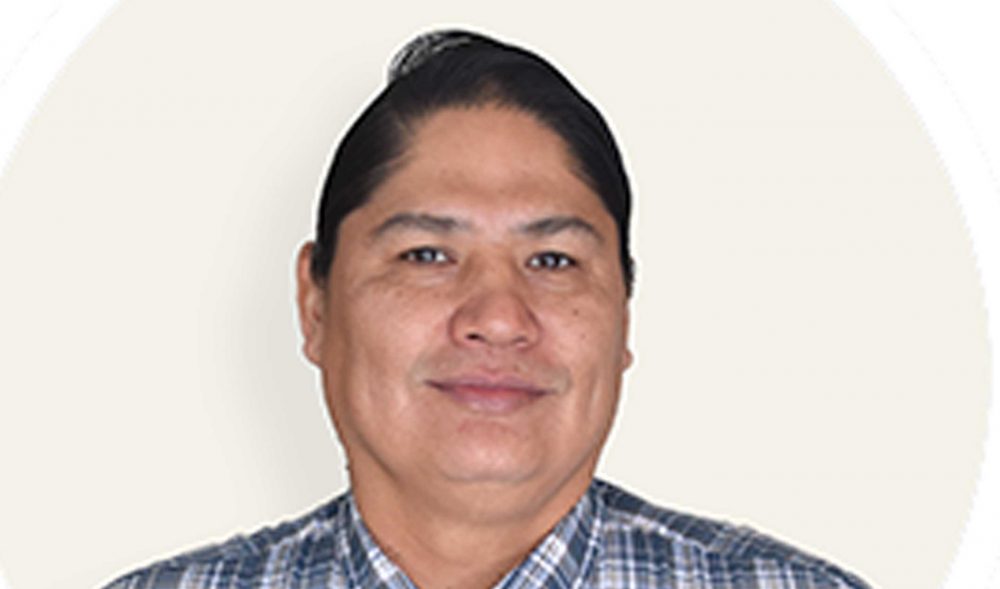 In this episode, James Holt (Nez Perce) talks about lifeways, intergenerational trauma, and Nez Perce endurance.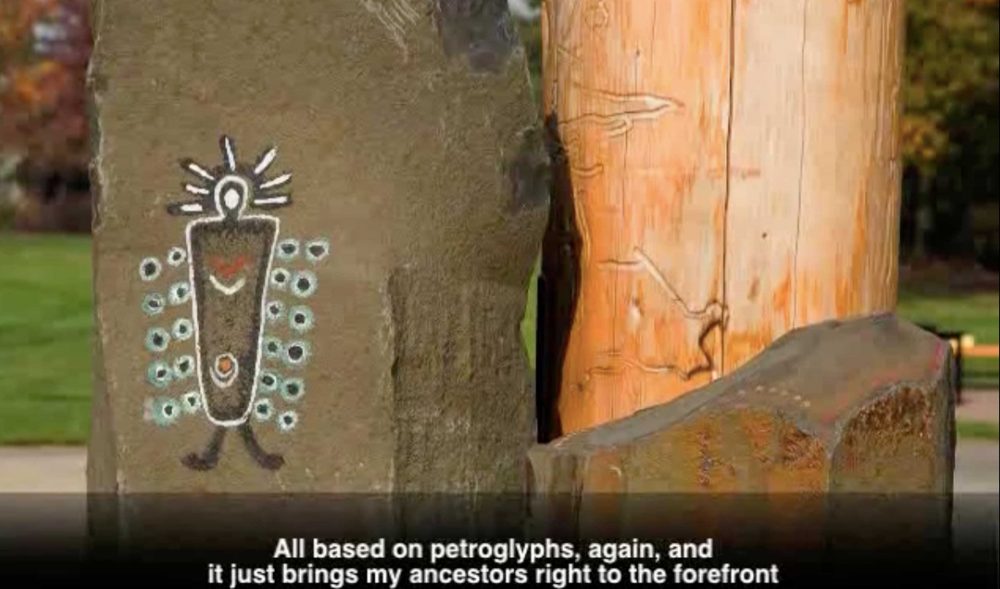 Lillian Pitt talks about She Who Watches, identity, culture, history, and honoring nature. She also talks about her artwork. Fully subtitled. 3:00.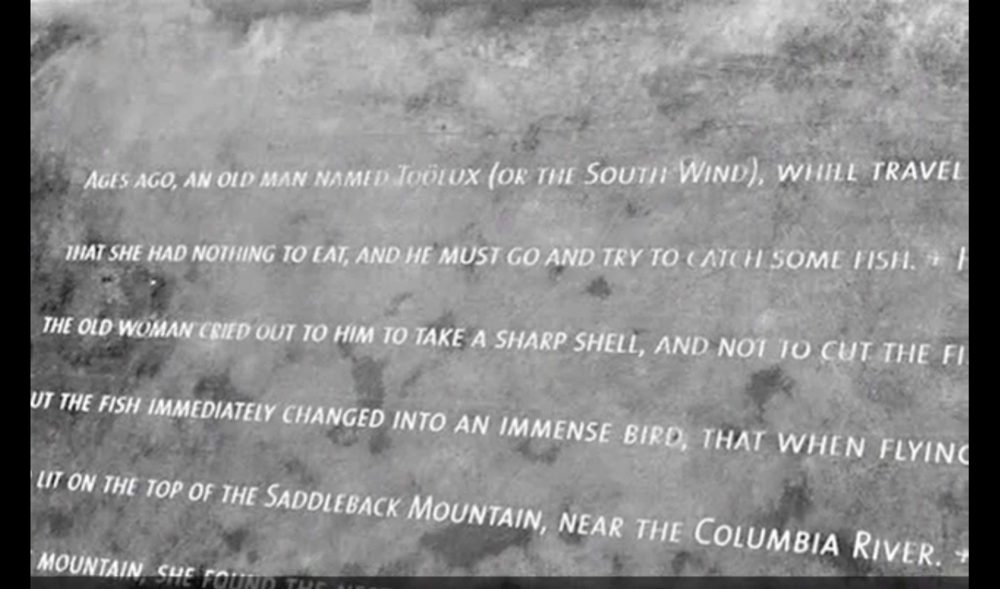 Ray Gardner tells the story of Qoots-hoi and Toölux, and how the first salmon caught turned into a thunderbird whose eggs formed humanity. He also talks about salmon catching ceremony. Fully subtitled.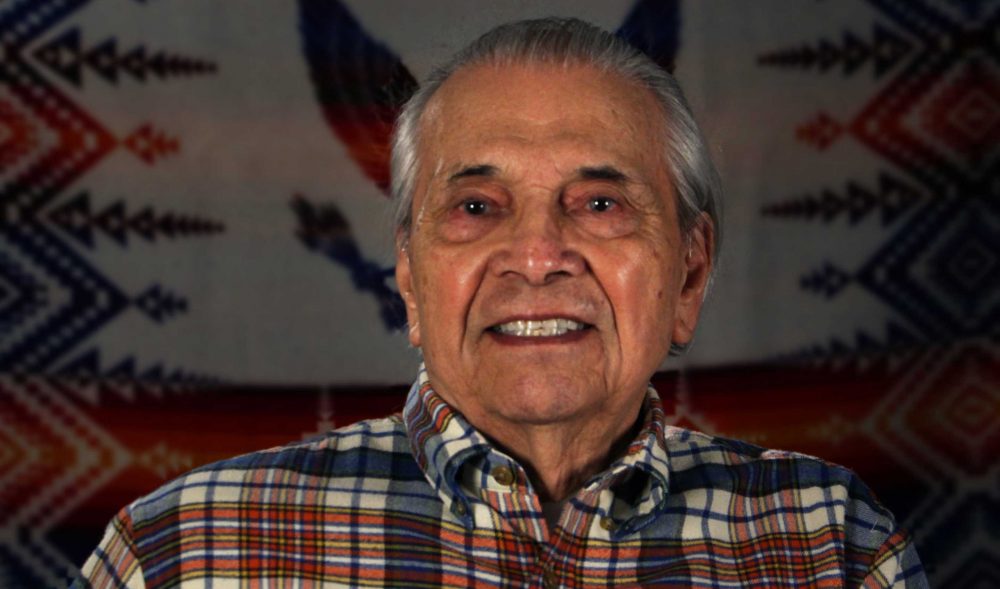 Bryson Liberty (Cayuse, Umatilla, Walla Walla) talks about an unexpected encounter with settlers along a traditional seasonal trail. 1:58.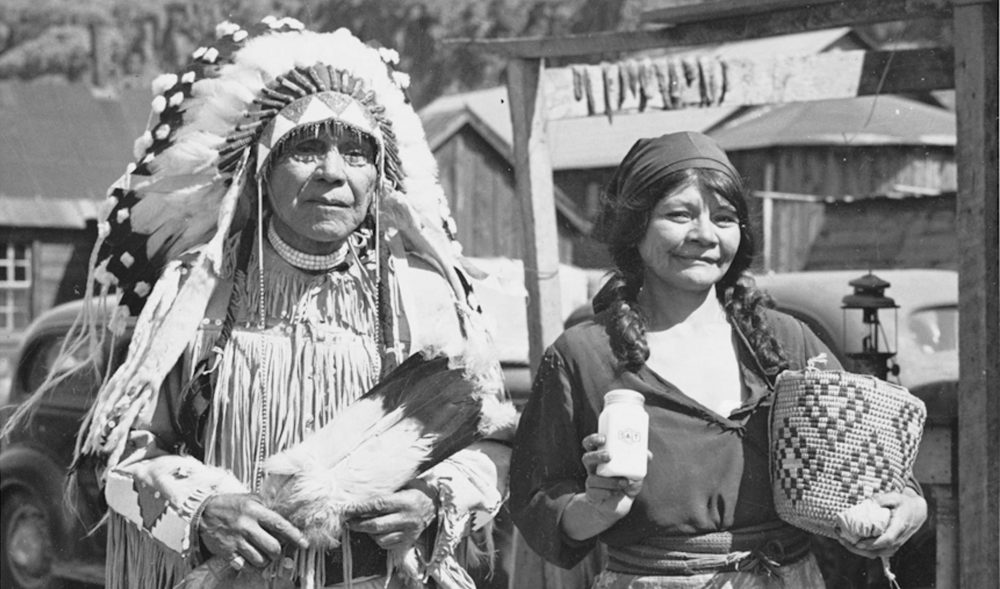 This gallery features photos of Wyam Chief Tommy Thompson and his wife Flora.