Confluence Shop
Welcome to the Confluence Shop.
Voices of the River, Volume 1
Voices of the River features articles, stories, poetry and artwork by Native American writers and artists from Northwest Tribes.
Voices of the River features articles by authors Rachel Cushman (Chinook) and Chance White Eyes (Oneida), Sean Smith (Chinook), Emily Washines (Yakama), Carlee Wilson (Chinook), poetry by Ed Edmo (Shoshone-Bannock), and first-person narratives from Linda Meanus (Warm Springs/Celilo) and Confluence Founding Board Chair Antone Minthorn (CTUIR). Artist Tommy Greyeyes (Navajo) designed artworks that accompanied the articles. Confluence Digital Manager Lily Hart edited the journal, with layout designs by Brian Boram of RMB Vivid. The project was funded by a grant from the National Endowment for the Humanities.
---
"You Are on Indigenous Land" Shirts, Hats, and More!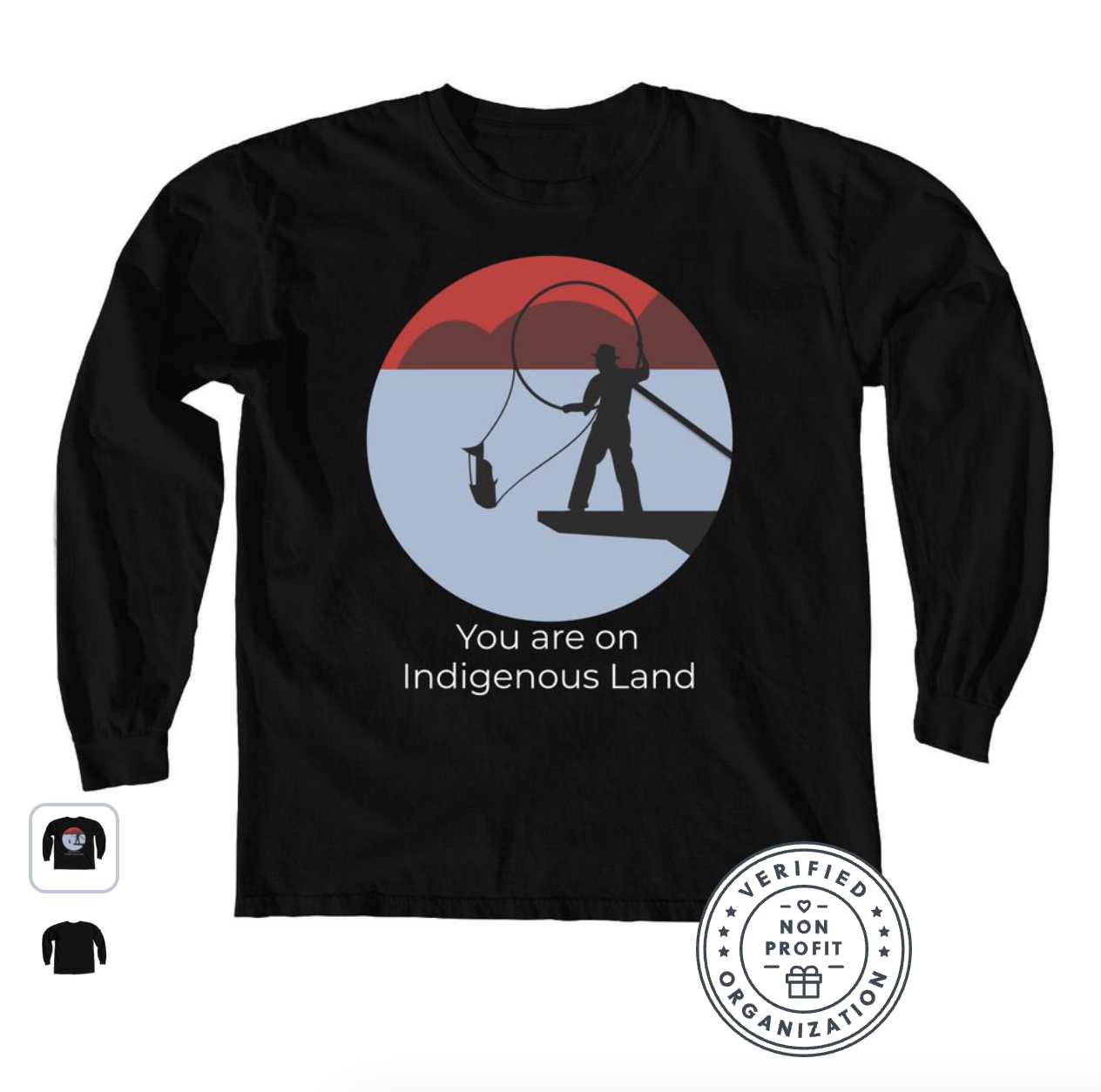 Yakama Nation artist Toma Villa calls the famous petroglyph She Who Watches or Tsagaglalal the "Mona Lisa of the Columbia River." She represents the Indigenous cultures that have been here since time immemorial and remain here today. Through our education programming, Confluence assembled more than 100 students and community members for Toma arrange into the image of She Who Watches in the landscape by the Columbia River.
We gave them t-shirts that feature a silhouette of a Columbia River fisherman catching a salmon from a traditional scaffold at Celilo Falls. The lesson they took away from the experience is the same as the caption on their shirts: You Are On Indigenous Land.
When you own one of these shirts yourself, you support important cultural education in schools and remind people you meet whose land we all walk upon.
My Name is LaMoosh by Linda Meanus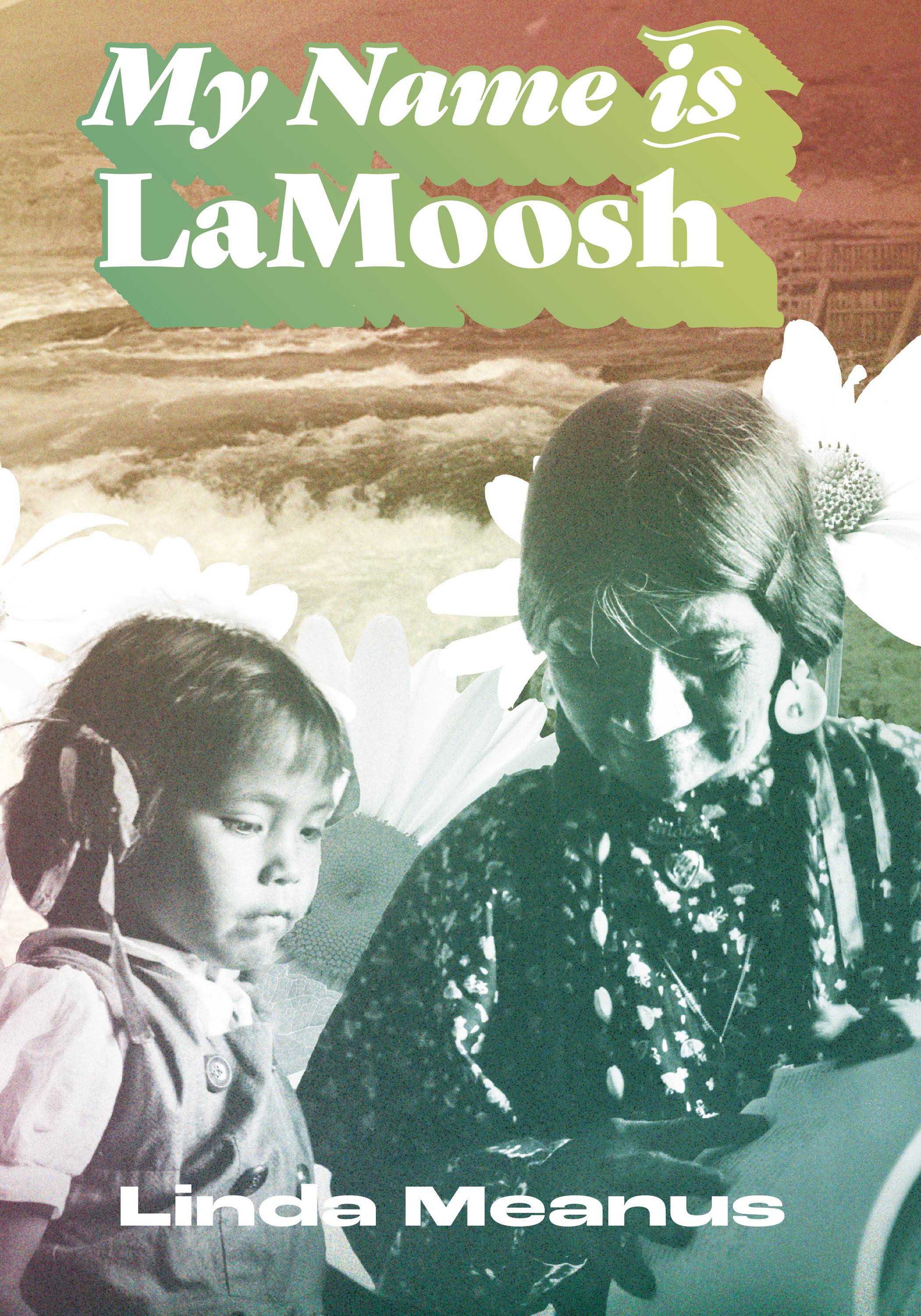 My Name is LaMoosh is the life story of Warm Springs Tribal Elder Linda Meanus. She grew up with her grandma Flora Thompson and grandpa Chief Tommy Thompson near Celilo Falls, a mighty fishery on the Columbia that was flooded in 1957 by the construction of The Dalles Dam. Linda persevered through this historic trauma and life's challenges to teach young people about the Indigenous ways of the Columbia River. Intended for young readers to learn more about Native American history through a first-hand account, the book is also a reminder that Indigenous people continue to maintain a cultural connection to the land and river that gave them their identity. Purchasing directly from us benefits Confluence programming like this. If you'd like to order more than three copies, please send us an email and we'll send you an invoice.
LINDA MEANUS (Confederated Tribes of Warm Springs) is an educator; she shares her knowledge on traditional Indian foods at events across the American West, from elementary schools to the National Indian Child Welfare Association. This is her first book.
---
Confluence Logo Mugs and More!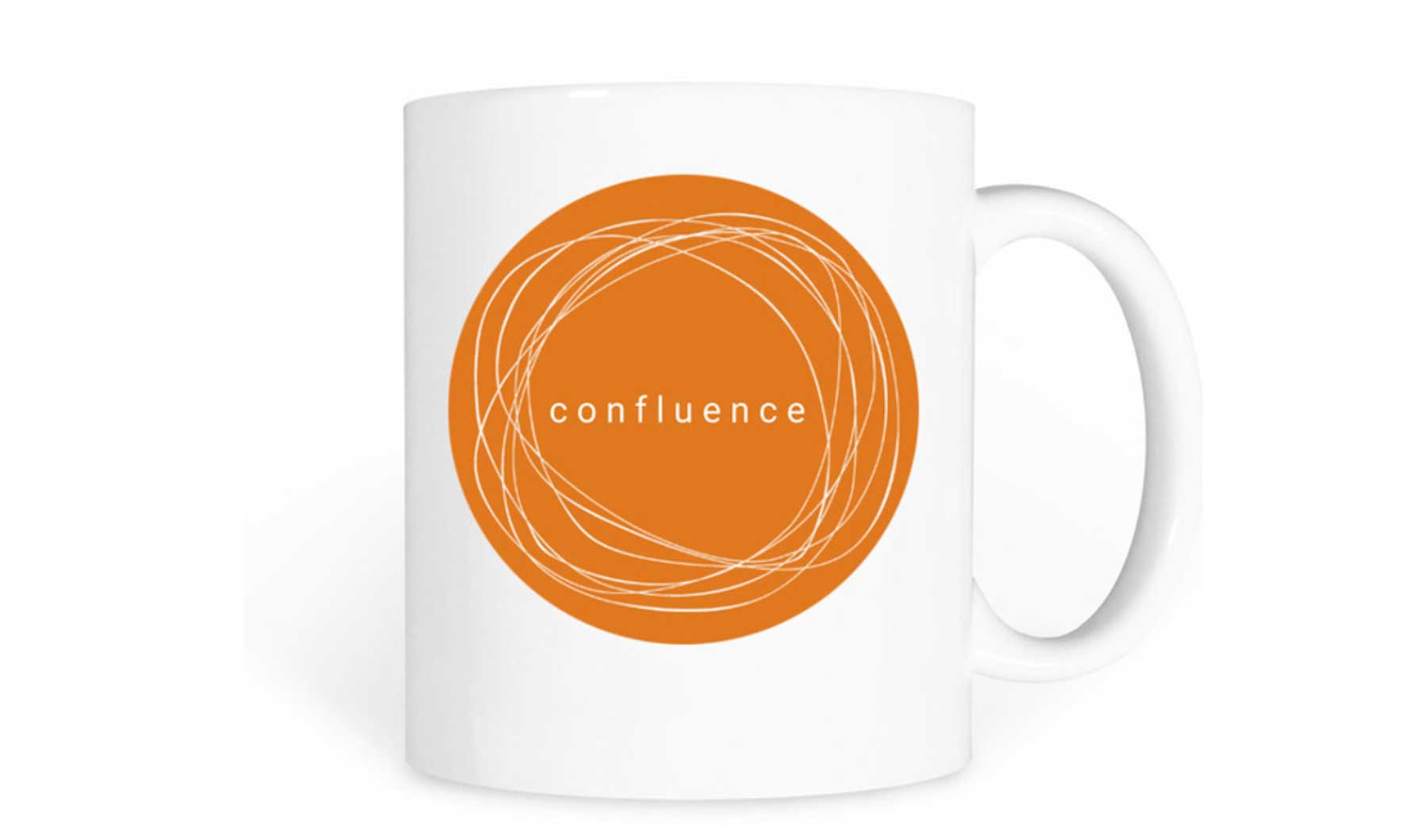 Own your own mug with the Confluence logo!