Columbia River Basin
The stunning landscape of the Columbia River Basin is shaped by millions of years of volcanic basalt, sculpted by flowing rainwater and snowmelt. Water that "cleansed a thousand places," as one elder told us, gathers in the Big River, the Nch'i-Wána. These lands and rivers are also shaped by cultural traditions: knowledge, rules, and lifeways passed down through countless generations as a guide for how to live in balance with our natural environment. Elevating these Indigenous voices is both an act of justice and a call to action to take better care of our shared ecology.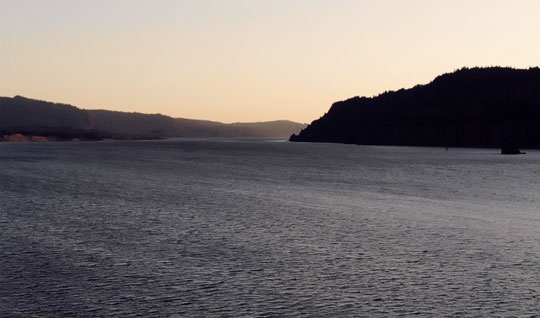 Connecting people to the history, living cultures and ecology of the Columbia River system through Indigenous voices.
From Ilwaco to Lewiston, Confluence offers a diverse selection of programming. You can attend a Story Gathering panel, go an immersive concert at one of our sites, join us on a guided road trip, or participate in a teacher development workshop. Our programming is designed to elevate Indigenous voices and broaden one's understanding of the Columbia River system.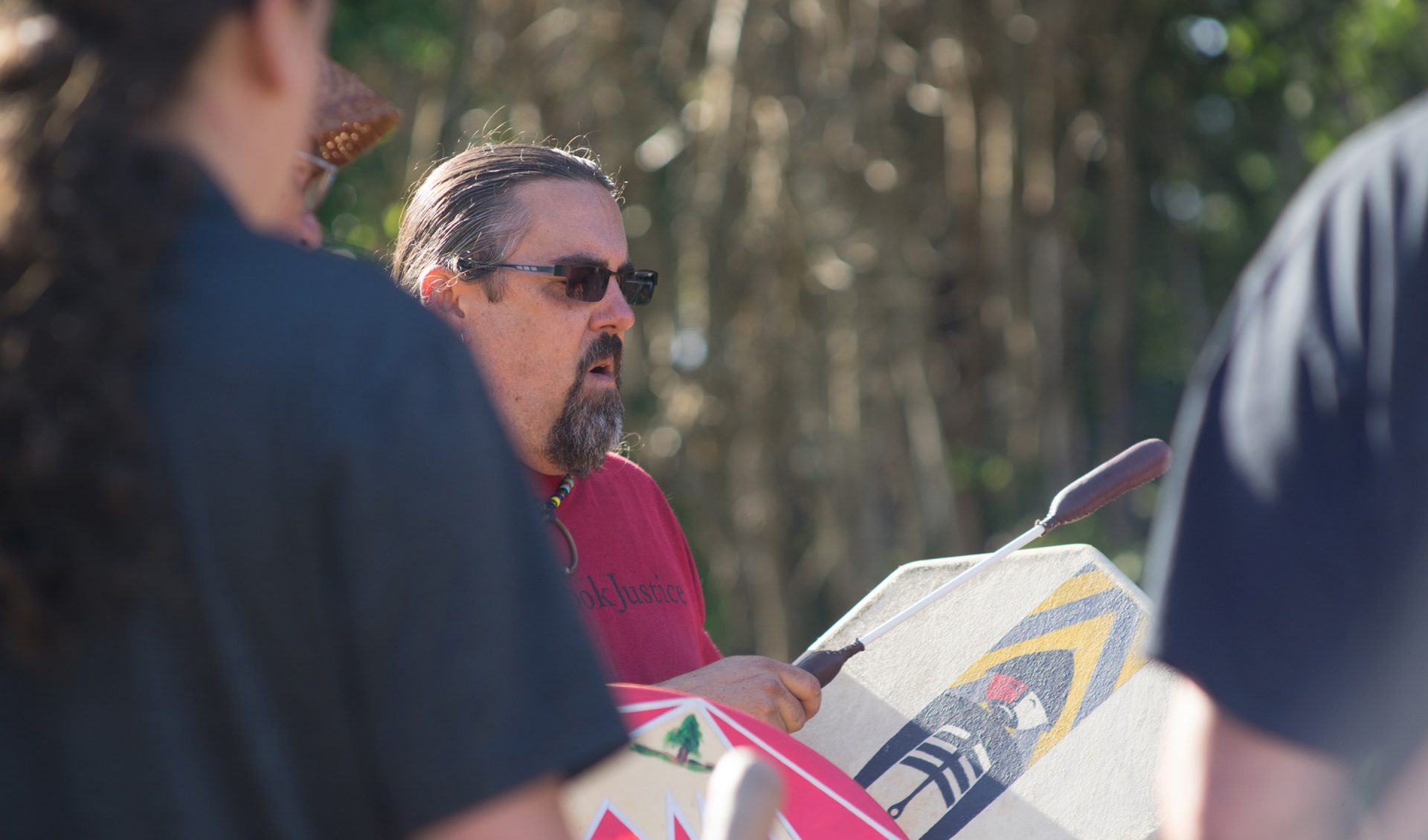 Chairman Tony Johnson, at a dinner hosted by the Chinook Nation on a Confluence Road Trip. Photo