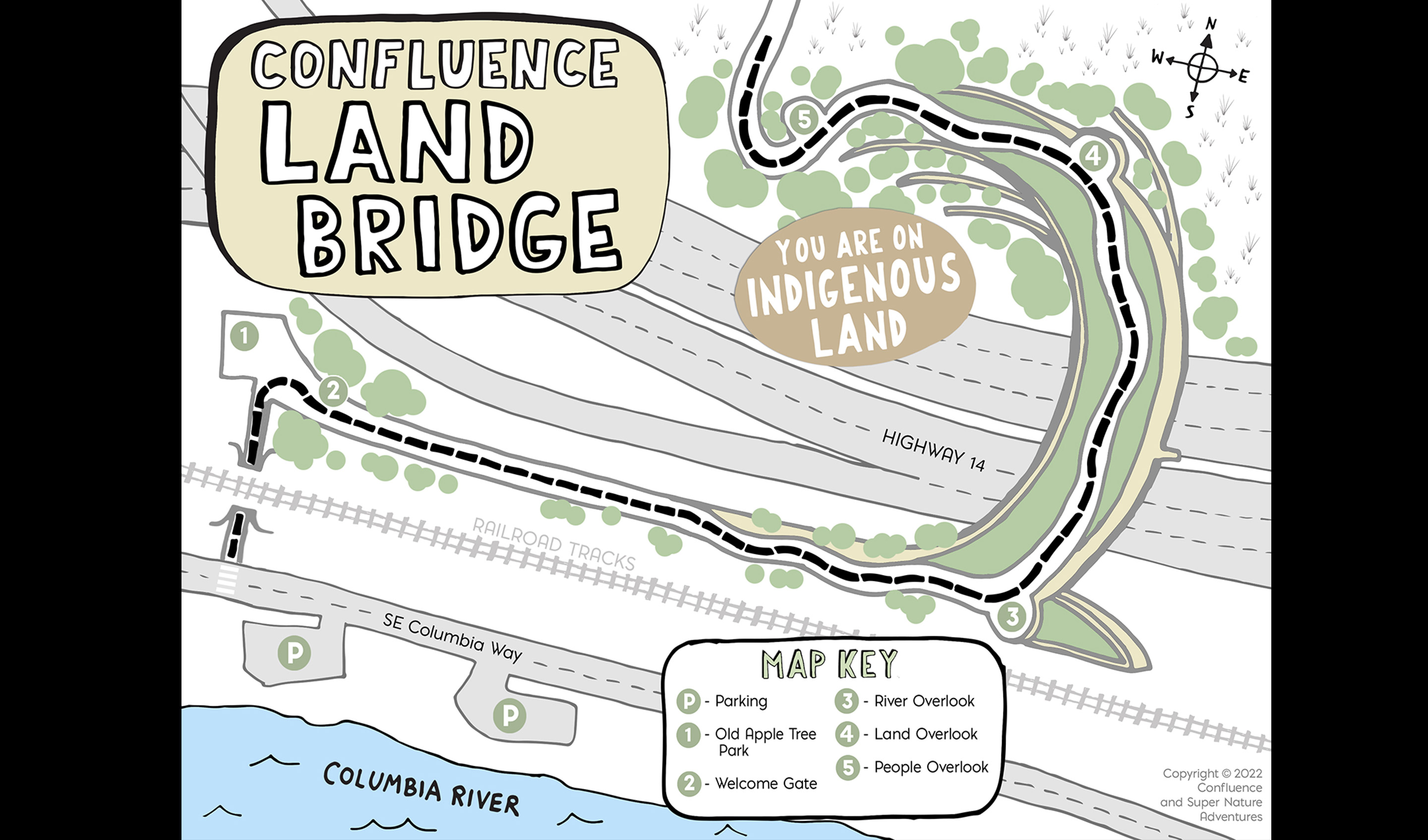 This field guide was created as part of Confluence's education programs connecting students with the history, culture, and ecology at the Confluence Land Bridge in Vancouver, WA. It is designed to guide you though what you see, hear, and feel there, and prompt thinking about changes in the landscape.
"During the winter, I listened to my father telling me Native legends to put me to sleep. He told the legends over and over again. I was covered up with many quilts made by long hands by Mom, Aunty, and Grandma. There would be the crackling of the fire in the wood stove while the winter wind blew outside. I was safe and secure"…Read this article by Ed Edmo on Storytelling.
In the spring of 2023, Confluence partnered with 20 schools and organizations to lead students on 17 field trips. To celebrate what the kids learned, we produced this new video that includes drone footage of the latest "Living Mural" by Toma Villa (Yakama) and a Round Dance at the Confluence Listening Circle!