The Book of Legends is from the Confederated Tribes of the Colville Reservation, which Confluence has permission to share on our Library.
Official website: www.cct-hsy.com/about-us
The Confederated Tribes of the Colville Reservation (Colville Confederated Tribes History/Archaeology Program presents the following compilation of legends. They represent events associated with Traditional Cultural Properties within the Grand Coulee Dam Project Area, in the traditional territory of the Confederated Tribes of the Colville Reservation. The events described and the list of informants who supplied the actual stories or legends are key elements in the fifty-eight compiled legends. This book of Legends augments our oral traditions. Most of these Legends are from the Columbia River, Sanpoil River, and Kettle River between Grand Coulee Dam and the Canadian Border. In order to show continuity with the surrounding areas one legend from Omak Lake and one from the Nespelem River are included as well.
The Book of Legends reinforces the historical value of Salish place names and the validity of the legends, many of which can be mapped. No corrections were made to the original printed material. The legends are presented as originally published with the single exception being that Matilda "Tillie" George added and corrected (proper spellings and translations) Indian names associated with the legends.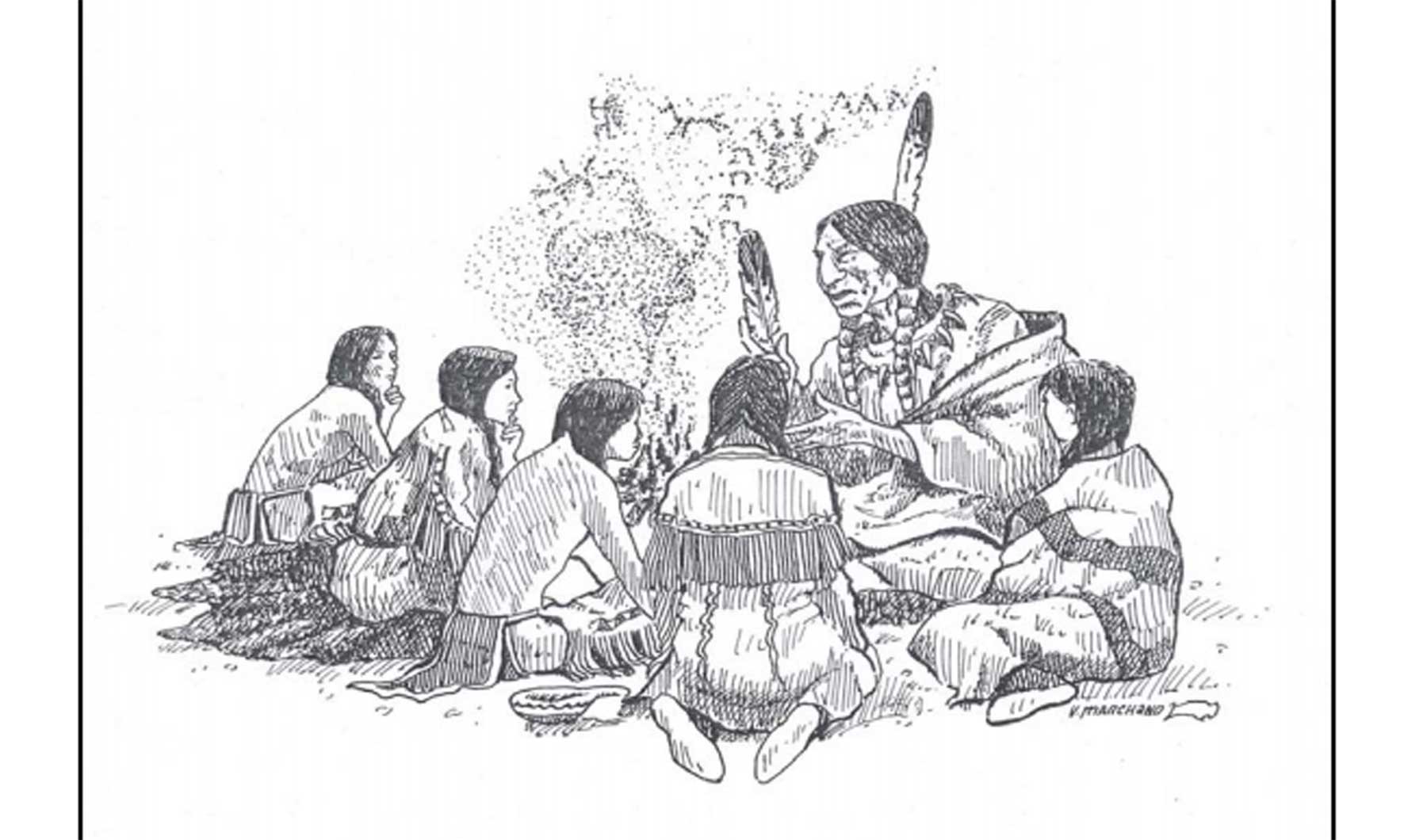 Illustration from the Book of Legends.