In this Confluence Podcast episode, Josiah Pinkham discusses the spirituality entity of Celilo, resilience, sacred responsibility and the difference between Native and non-Native culture.
Josiah Blackeagle Pinkham was raised on the Nez Perce Indian Reservation in north-central Idaho and has worked in the cultural resource field for over 20 years as a Nez Perce Tribal Intern, Tribal Traditions Technician, Ethnographer and a Cultural Specialist. He has also worked on a variety of cultural resource workgroups with several federal, state and county agencies, as well as private corporations and other tribes.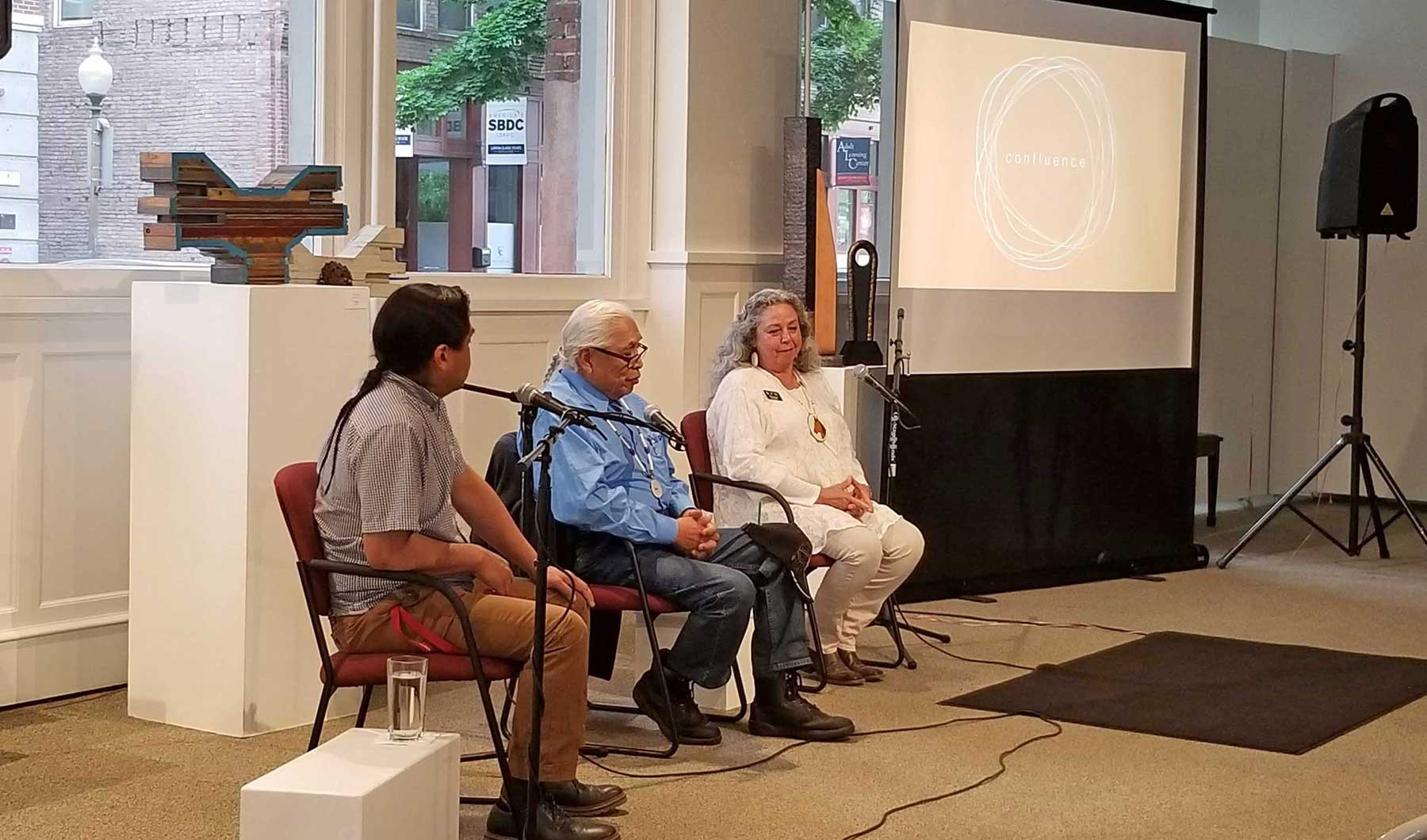 Story Gathering at Lewiston, ID. From left to right: Josiah Pinkham, Silas Whitman, and Roberta Conner.