In this episode of the Confluence Podcast, Nez Perce elder Silas Whitman discusses Celilo, sovereignty, learning from the elders and inter-tribal exchange. This discussion took place at a Story Gathering in Lewiston, ID.
An enrolled member of the Nez Perce Tribe, Silas has devoted his career to the stewardship of fisheries and aquatic systems in the Columbia River Basin and Idaho. He has nearly 50 years of experience in the public and private sectors conducting policy management and tribal treaty resource management. He served as tribal chairman for the Nez Perce Tribal Executive Committee from 2012 to 2015.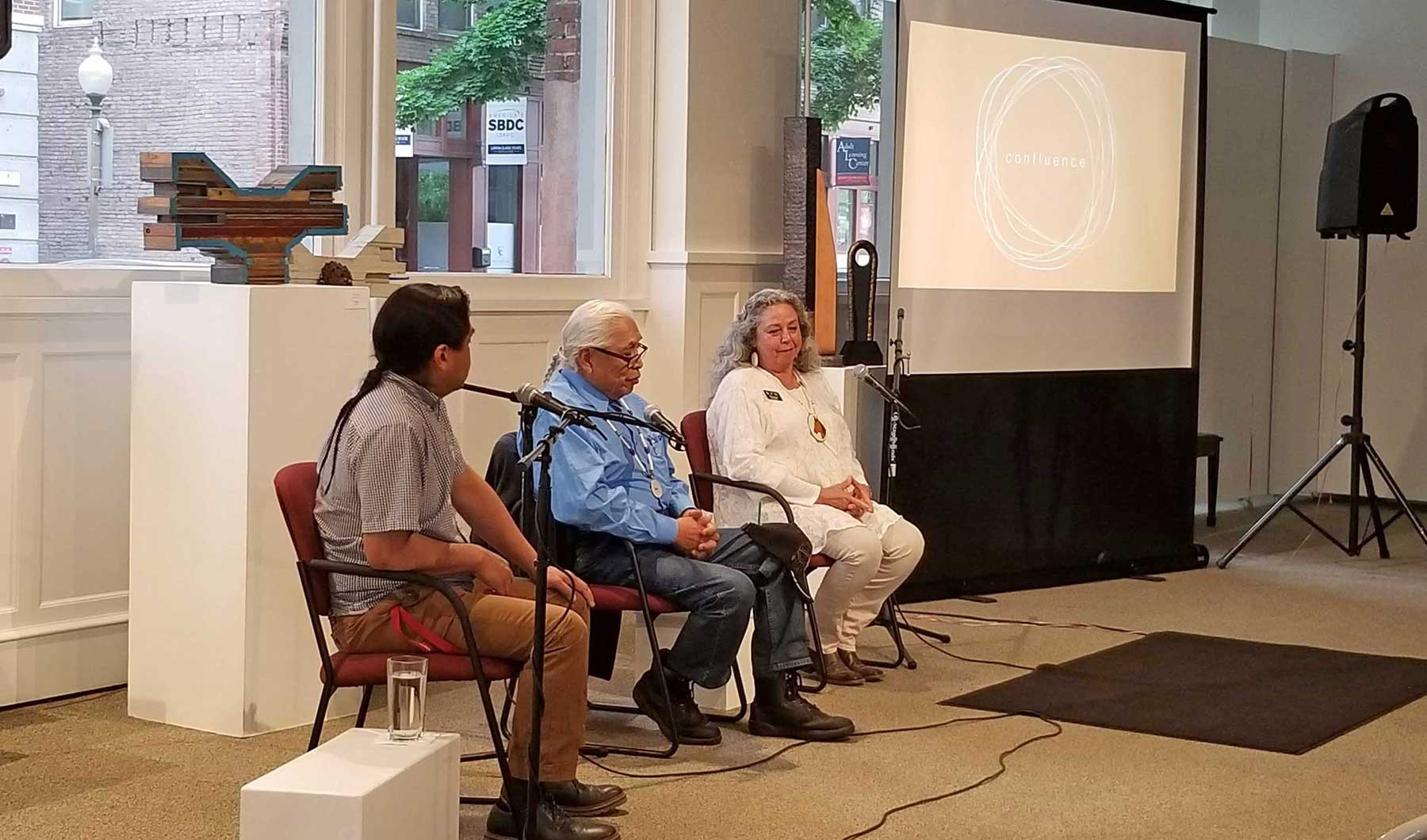 Story Gathering at Lewiston, ID. From left to right: Josiah Pinkham, Silas Whitman, and Roberta Conner.