Midyear Report 2019 from Confluence
Dear friend,
I was standing at the Confluence Story Circles at Sacajawea State Park watching a sea of fourth-graders rotate from learning station to learning station. At each stop, Native educators told them about Indigenous cultures, languages, history and ecology. They also got a lesson on Confluence artworks. I noticed that these students were listening remarkably intently. A longtime board member and friend, Chuck Eaton, said to me, "They're experiencing an awakening." It was true. As these students learned new perspectives and did hands-on art projects, they were undergoing a tiny, yet revolutionary change in their thinking. They were awakening to a broader and more inclusive understanding of a landscape and history we all share.
This summer, we at Confluence are reflecting on some pretty amazing connections we have been able to make through programming during the first half of this year with your help. It was such an eventful six months I felt compelled to send you a Midyear Report to document all of the progress we've made together in advancing our mission to connect people to the history, living cultures and ecology of the Columbia River system through Indigenous voices.
What follows are some brief notes about what you helped us accomplish so far. Thank you for making these tiny revolutions possible!
Colin Fogarty
Executive Director
Confluence Outdoors
This program at Sacajawea State Park was a partnership with the Washington Arts Commission and the State of Washington's Recreation and Conservation Office and its signature program, No Child Left Inside. About 240 students from Marie Curie STEM School in Pasco, WA heard Native creation stories, cultural celebrations, traditional dances and songs and created charcoal rubbings of the images so that they could take a piece of the art home with them.
Confluence in the Classroom
During the 2018-2019 school year, Confluence in the Classroom reached more than 1,000 students in Oregon and Washington by connecting them with Native artists, educators and tradition keepers to create meaningful art projects and learn lessons about the Indigenous cultures of the Columbia River system. We had successful programs in Portland, Dufur, OR, Hood River, Goldendale, White Salmon and Pasco.
Tribal Road Trips for Educators
Confluence Road Trips dig deeper into the storied landscape of the Columbia River system. This year, we took two cohorts of educators on the road to meet with tribal leaders and thinkers and experience the living cultures of Indigenous people. We visited the Sandy River Delta for a Native Plant Walk with Grand Ronde instructor Greg Archuleta and traveled to Warm Springs for discussions and attend the Pi-um-sha Powwow and celebration of the 1855 treaty. It was an immersive exploration of sovereignty, cultures based on reciprocity and resilience. This weekend, we'll listen to Cowlitz spiritual leader Tanna Engdahl and attend a ceremony and dinner with the Chinook Indian Nation.
Teacher Workshops
This year, Confluence initiated a series of professional development workshops for teachers as they work to bring more Native-focused curriculums into their classrooms. Thanks to The Gray Family Foundation and The Roundhouse Foundation!
Students Honor Tsagaglal (She Who Watches)
As a visual artist, Yakama artist Toma Villa says he always loved the famous Columbia River petroglyph Tsagaglal, otherwise known as She Who Watches. In May, he created a special art project with students from White Salmon, WA wearing red t-shirts that said, "You are on Indigenous land." Toma arranged them in the shape of the image as filmmaker Woodrow Hunt (Klamath/Cherokee) recorded it from above by drone. Then Toma told the kids to jump up and scatter! In one moment, these students had a memory that will last a lifetime and a lesson on how the history of our shared landscape stretches back thousands of years.
Watch it here.
Story Gatherings Turned into Podcasts
This year, Confluence partnered with Washington State University-Vancouver, Portland's Vanport Mosaic and Lewiston's Center for Art and History to offer three thought-provoking Story Gatherings before live audiences. These are welcoming forums designed to elevate Indigenous voices in our collective understanding of the Columbia River system. Audience members raved about the stories and insights provided by two panels of Indigenous leaders and thinkers. Producer Gretchen Kilby turned these discussions into a series of podcasts. Thanks to the US Bank Foundation for supporting our community programming.
Listen to Roberta Conner
Listen to Josiah Pinkham
Listen to Silas Whitman
Stories from the River
We were thrilled to share a new series of documentary shorts designed to support teachers and school districts as they work to bring Indigenous perspectives into their classrooms. Confluence collaborated on this project with filmmaker Woodrow Hunt (Klamath/Cherokee) of Tule Films and NW Documentary, with the support of the National Endowment for the Arts. In April, we celebrated the completion of this project with a screening at the headquarters of NW Documentary in Portland. It was a moving celebration with a popcorn machine and Columbia River salmon and sturgeon eggs from our friends at Salmon King Fisheries. Thanks to the National Endowment for the Arts for making this possible!
Conservation & Stewardship
More than 90 volunteers celebrated Earth Day 2019 by mulching, planting and cleaning up the Confluence Land Bridge in Vancouver. One example of strong partnerships to care for our shared landscape. Thanks to Columbia Credit Union!
Digital Resource Library
This year, Confluence has been building a new digital resource library of stories, videos, podcasts and historical explorations of the Columbia River system. Our new website will launch later this month as a tool for educators, visitors and anyone who is curious to learn more about the broader history of our land. Stay tuned!
Final Notes
And let's not forget the Native Plant Walks and Basketry Workshop we organized, along with the many partnered events we've had the privilege of working on. Whew!
Finally, as many of you know, this year we also announced that the Celilo Park project by Maya Lin is on hold while Confluence focuses on exactly the kind of educational programming described in this report.  Read more about the status of the project and our response here.
Thank you to everyone who expressed your support! We begin the second half of the year filled with deep gratitude to the community of friends and partners who make all of this possible. Thank you!
Educator Velma Wyena (Wanapum) at Sacajawea State Park for Confluence Outdoors
Educator Jefferson Greene (Warm Springs) taught language and songs at the Wallace and Priscilla Intermediate School in White Salmon, WA.
From the Columbia River Gorge to High Desert Road Trip, June 28-30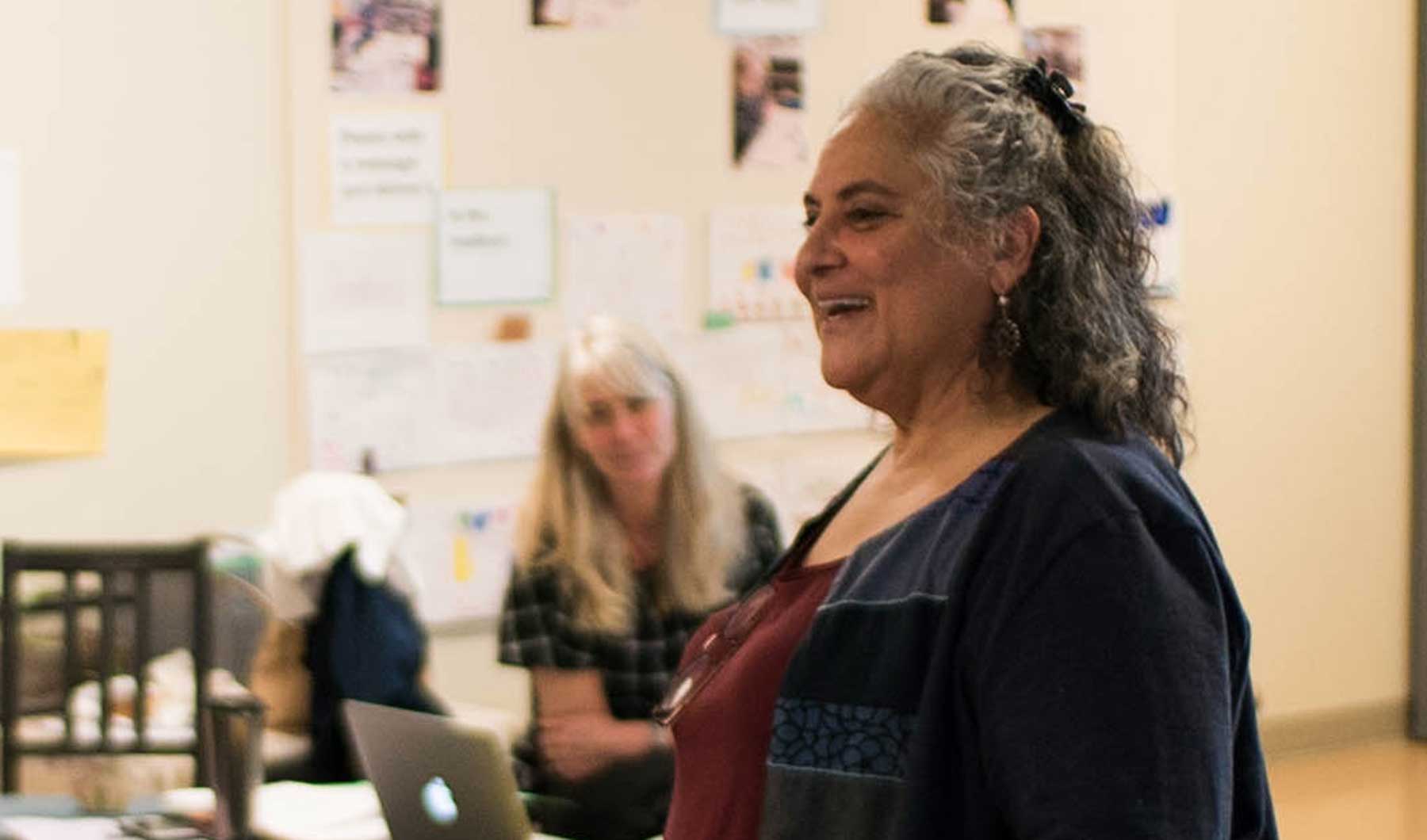 Workshop leader Robin Butterfield
She-Who-Watches sky art by Toma Vila
Stories from the River was produced by Tule Films
Earth Day Work Party, 2019