Since 2011, the Confluence Story Gathering project has conducted interviews with more than forty Indigenous Elders and leaders from the Columbia River system. Excerpts from these interviews are now uploaded to the digital archive at the Plateau Peoples' Portal hosted by Washington State University (plateauportal.libraries.wsu.edu), as well as the Confluence Library — the site you are currently on. Some of these interviews have been used in Stories From The River, a series of documentary shorts from Tule Films/Woodrow Hunt, which you can also find in the Library.
Although the recordings fit the definition of oral histories provided by Valerie Yow — "recording of personal testimony delivered in oral form" — Confluence refers to them as "Story Gathering Interviews" because of feedback we received from the Confederated Tribes of Warm Springs Cultural Committee. Members of the committee explained that oral histories within Tribes are often stories related to a particular place or event and are told by tradition keepers for specific purposes within the Tribe. What Confluence is doing, they pointed out, is gathering personal stories and observations for the purpose of education.
Confluence is grateful to the interviewees for granting us interviews. We ask that anyone using or sharing these videos do so with respect, sensitivity, and with the understanding, they are only a portion of a larger and complex story. Please especially consider this when sharing a story of trauma. The interviews and excerpts cover a wide variety of topics related to the Indigenous experience and are the personal opinions of each interviewee.
These videos are intended for teachers, students, and the public to learn from these interviewees. We acknowledge that the videos do not replace in-person interactions with Indigenous Elders, leaders, and educators, and encourage viewers to attend events featuring Indigenous Elders and leaders and to invite Native Educators to the classroom.
If the video excerpts are being used for an outside project, please do let us know. It is great to hear when they are being used in training, curriculum, etc. Out of respect for our interviewees, please do not edit or publish edited copies of the interview excerpts without securing permission through Confluence: (p) 360-693-0123, (e) info@confluenceproject.org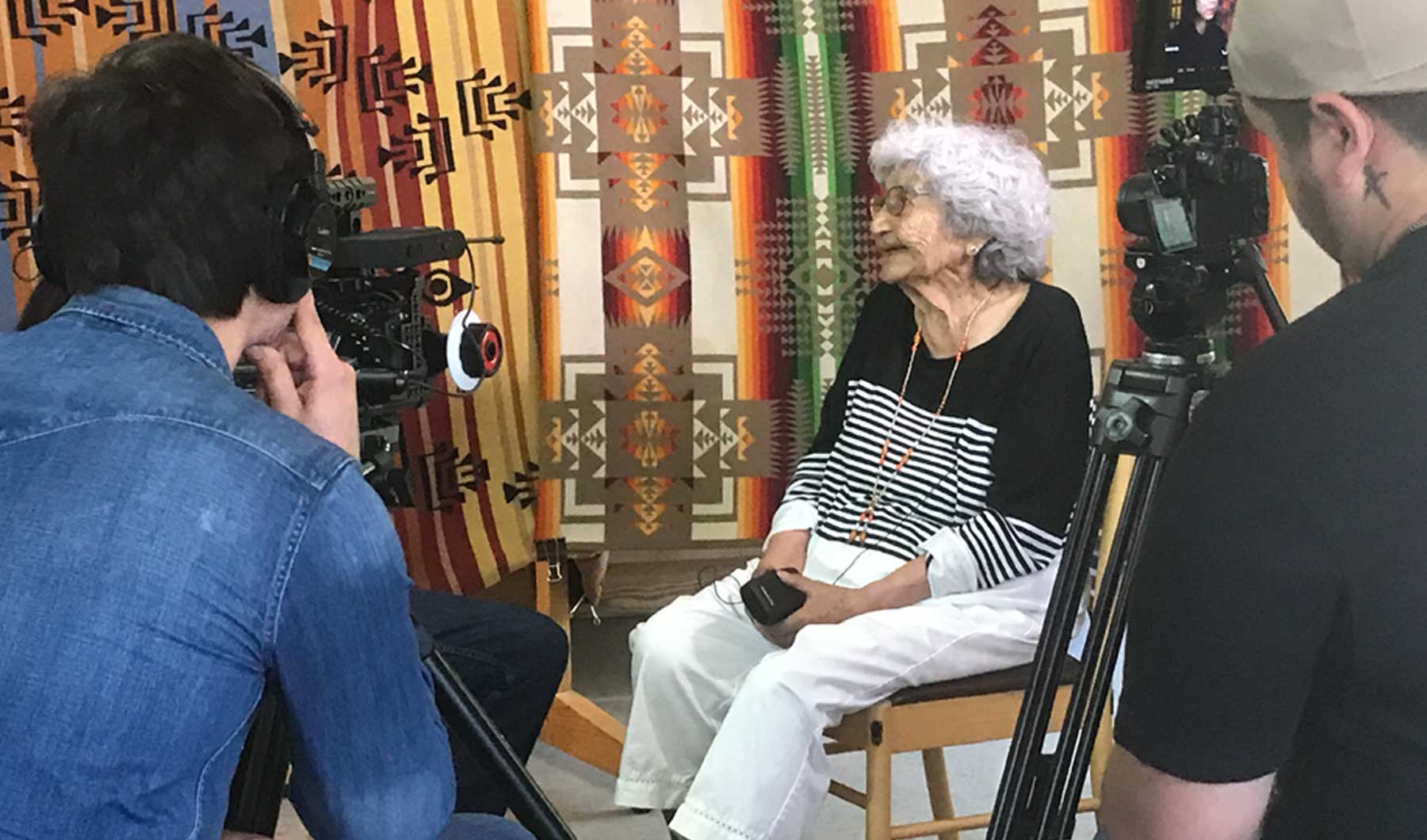 Behind the scenes of an interview with Virginia Beavert
Behind the scenes of an interview with Antone Minthorn