T-Shirt: You Are On Indigenous Land
Yakama Nation artist Toma Villa calls the famous petroglyph She Who Watches or Tsagaglalal the "Mona Lisa of the Columbia River." She represents the Indigenous cultures that have been here since time immemorial and remain here today. Through our education programming, Confluence assembled more than 100 students and community members for Toma arrange into the image of She Who Watches in the landscape. We gave them t-shirts that feature a silhouette of a Columbia River fisherman catching a salmon from a traditional scaffold.
The lesson they took away from the experience is embedded in the caption on their t-shirts: You Are On Indigenous Land. Now Confluence is partnering with Bonfire to sell these shirts to benefit our educational programs in schools and communities along the Columbia River system. They come in multiple colors and in four styles: Premium Unisex Tee, Women's Slim-Fit Tee, Premium Long Sleeve Tee and a Crewneck Sweatshirt.
When you own one of these shirts yourself, you support important cultural education in schools and remind people you meet whose land we all walk upon!
Order a "You Are On Indigenous Land" T-shirt right now!
The campaign will last 21 days and ends on November 26th. Orders will be delivered by mail between December 5th and December 16th.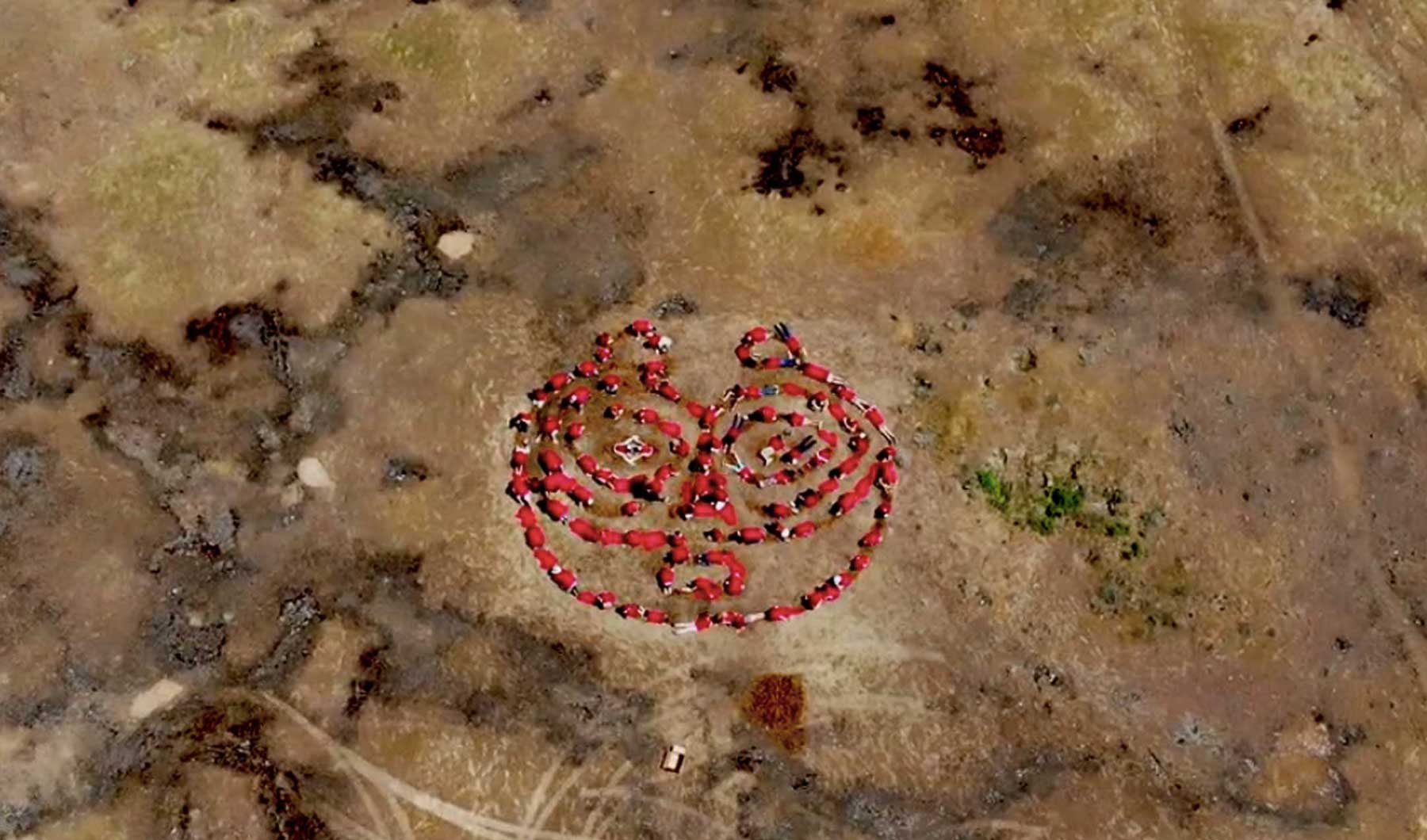 Photo by Woodrow Hunt of a recreation of She Who Watches by Toma Villa (Yakama Nation).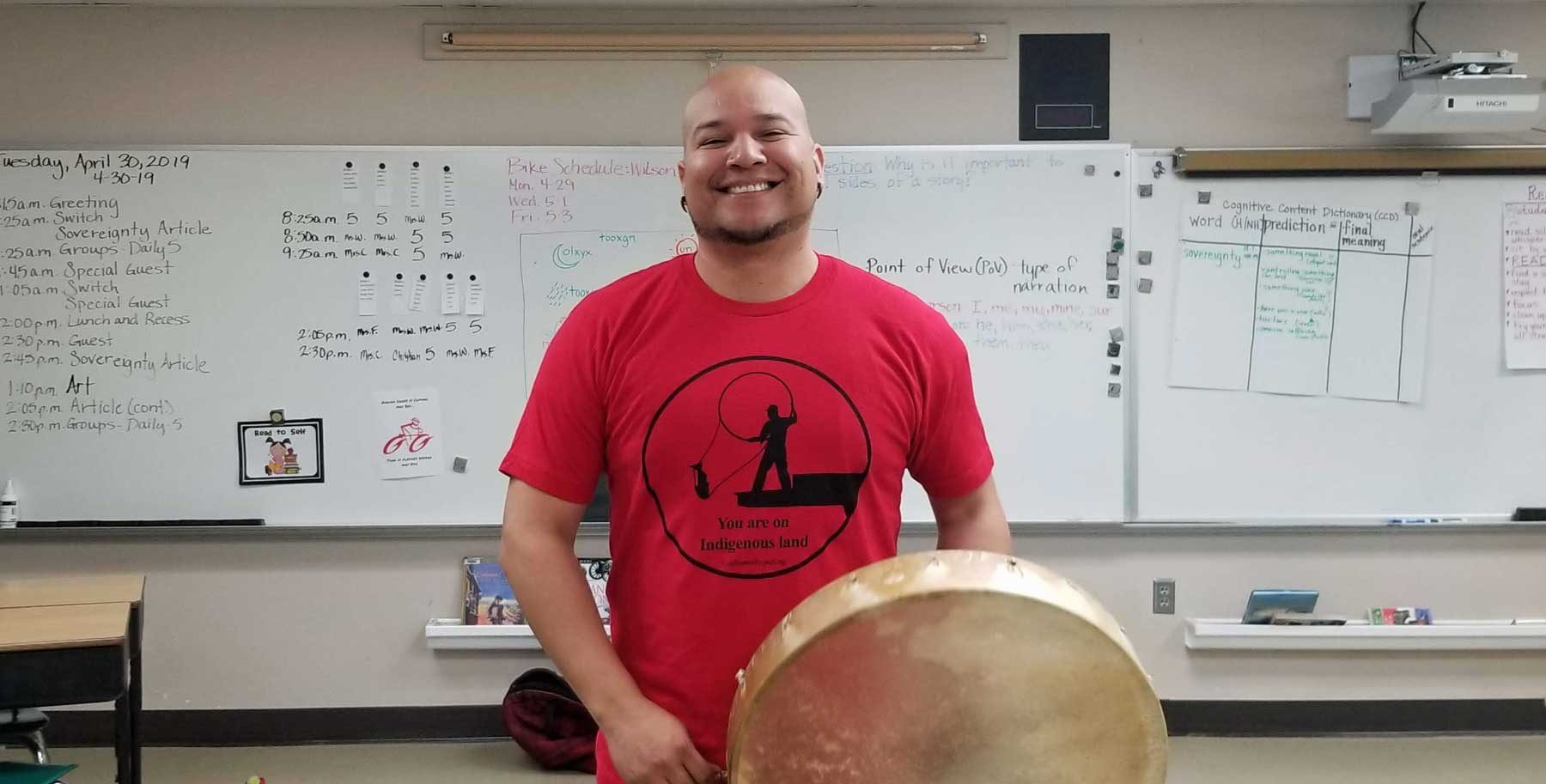 Confluence educator Jefferson Greene (Warm Springs) wearing the "You Are On Indigenous Land" shirt while at a classroom residency.
Vanport Mosaic Story Midwife Laura Lo Forti wearing the "You Are On Indigenous Land" shirt.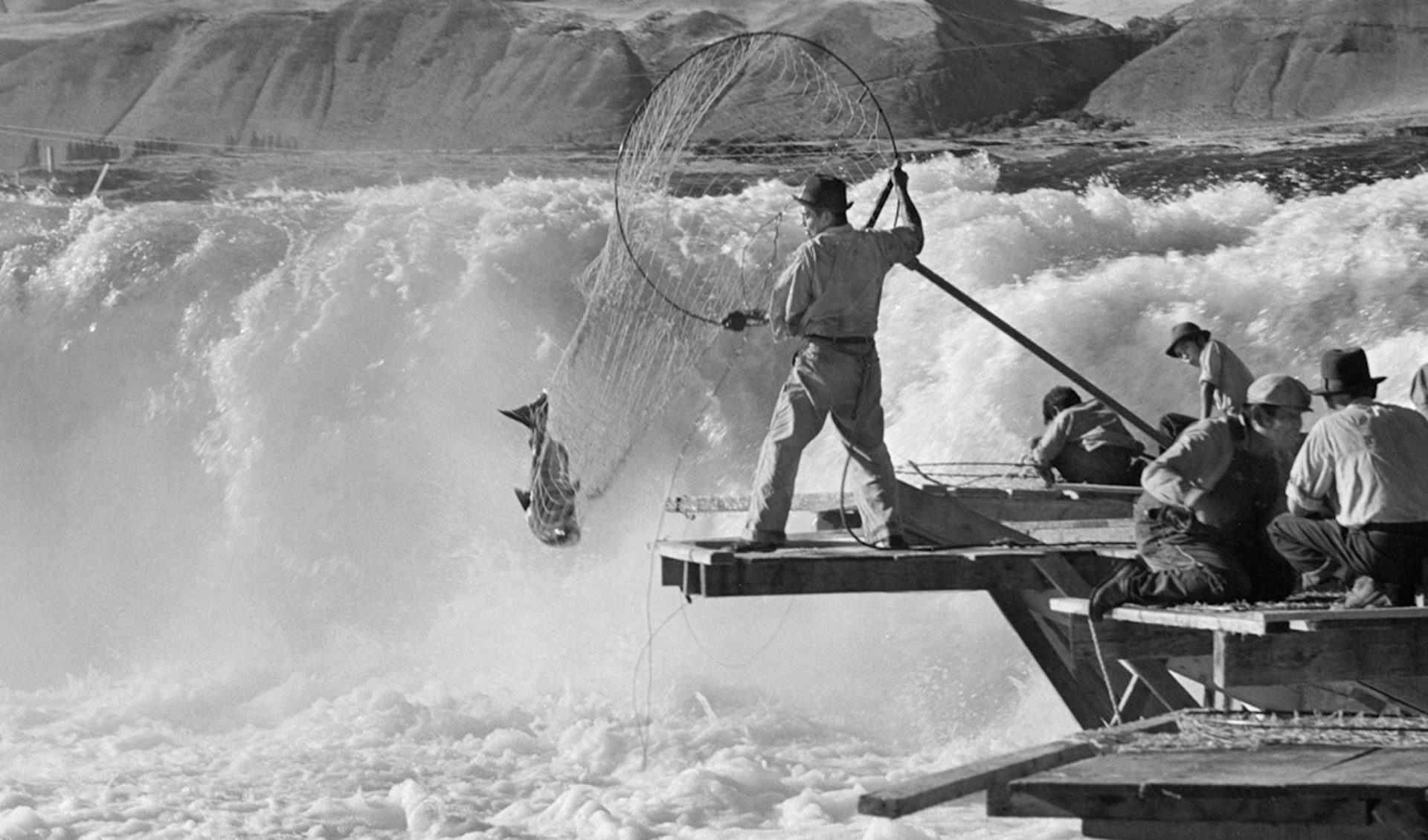 This 1941 photo of fishing at Celilo Falls was the inspiration for the image on the You Are On Indigenous Land shirt.