Lillian Pitt Education Fund
Artist Lillian Pitt doesn't like to be called the "founder" of Confluence in the Classroom. Instead, she prefers the term "auntie." The education program she helped create is a simple idea: connect K-12 students with native artists and educators to do meaningful projects about the Columbia River system. Confluence in the Classroom and Confluence Outdoors primarily funded by foundation grants.
Confluence has created the Lillian Pitt Education Fund to support this important work into the future. Proceeds will strengthen this arts education programming that introduced kids to the cultures, history and ecology of the Columbia River system. This fund is a way to honor Lillian and her legacy.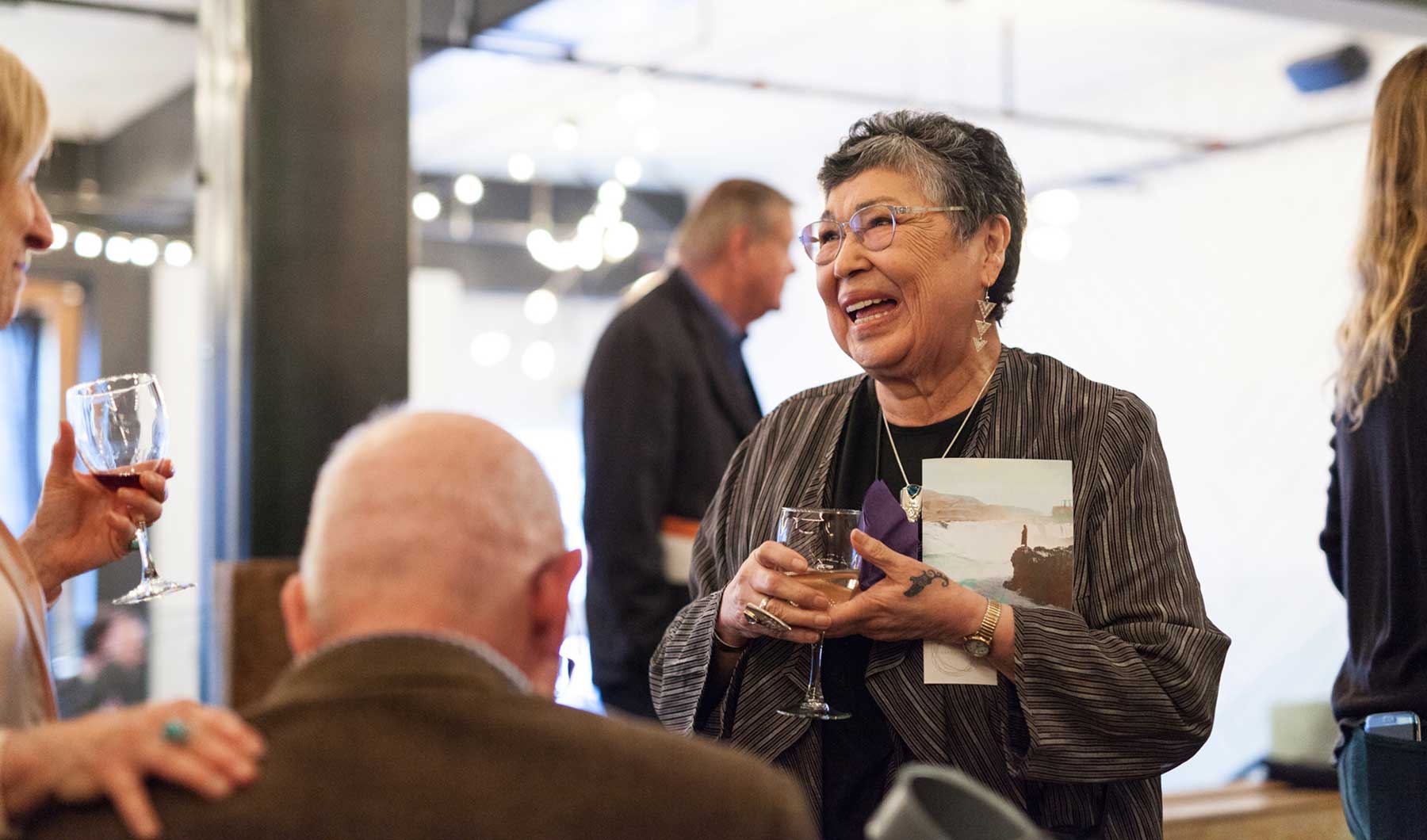 Warm Springs artist Lillian Pitt initiated Confluence in the Classroom by bringing "gifts from our ancestors" into schools. Photo by Ricardo Nagaoka.