New Map Brochure Guides Visitors to River Sites
Dear Friend,
If you're like me, after so many months of quarantine you're eager to get outdoors to reconnect with the amazing landscape we share. You may even be thinking about a trip to one of the fivecompleted Confluence sites with designs by Maya Lin. Now just in time for a summer, we have a new printed guide to show you the way!
Our new map brochure is years in the making to help travelers find culturally significant sites along the Columbia River system. It includes QR codes to connect your phone's camera with our Digital Library, so that you can hear stories and insights directly from Tribal elders and leaders.
We hope you find this map useful and rugged enough to last for years. If you have provided your address to us before, look for this in the mail soon. If not, sign up below and we'll mail you one for free. Please let us know if you would like more copies to share with family and friends. Thanks!
Warm regards,
Colin Fogarty, Executive Director
P.S. Thanks to graphic designer Brian Boram for his exquisite work on this!
Sign up here and we'll mail you a brochure for free!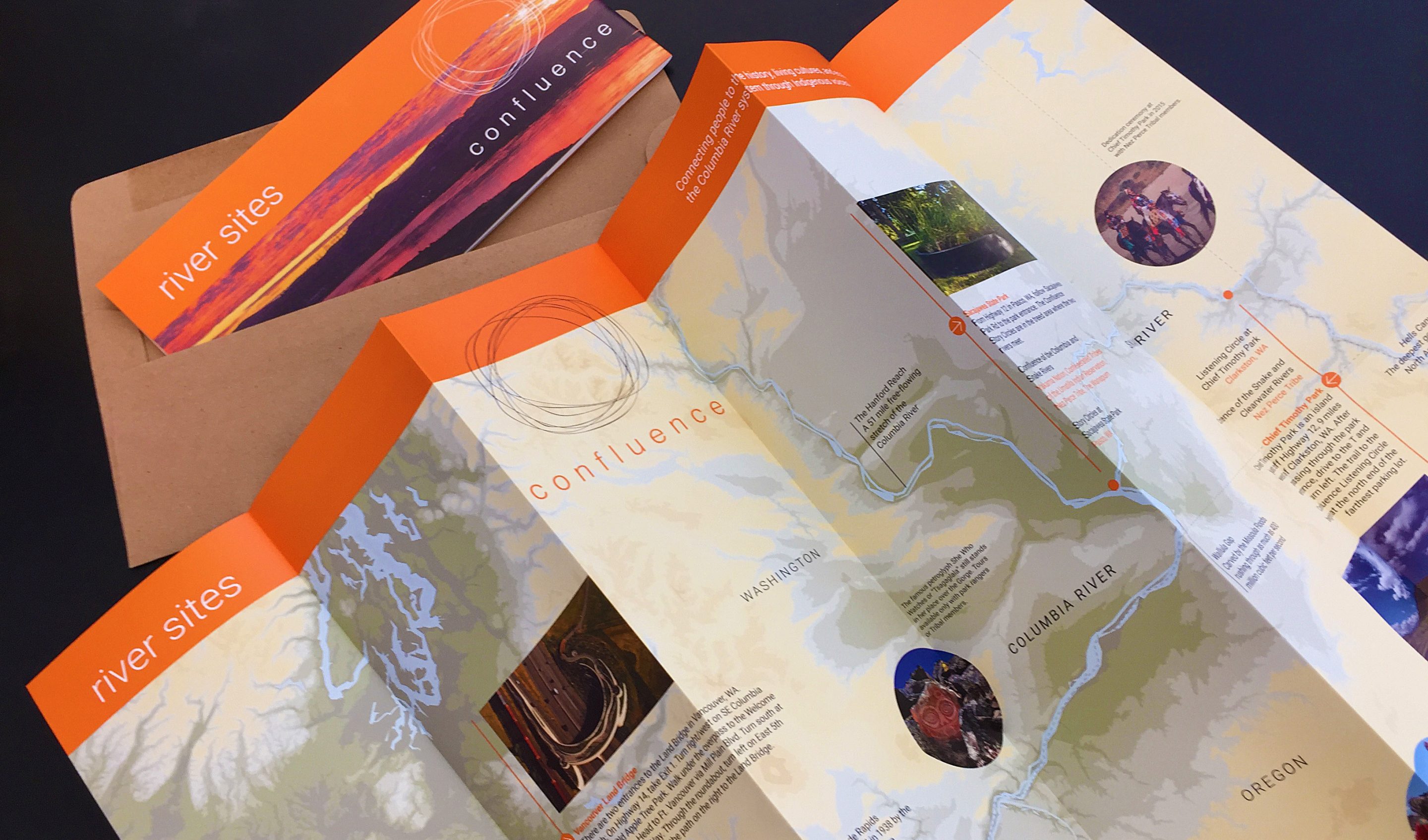 Photo by the amazing Brian Boram, who designed the map brochure.