Voices of the River, Volume 1
Voices of the River features articles, stories, poetry and artwork by Native American writers and artists from Northwest Tribes.
Voices of the River features articles by authors Rachel Cushman (Chinook) and Chance White Eyes (Oneida), Sean Smith (Chinook), Emily Washines (Yakama), Carlee Wilson (Chinook), poetry by Ed Edmo (Shoshone-Bannock), and first-person narratives from Linda Meanus (Warm Springs/Celilo) and Confluence Founding Board Chair Antone Minthorn (CTUIR). Artist Tommy Greyeyes (Navajo) designed artworks that accompanied the articles. Confluence Digital Manager Lily Hart edited the journal, with layout designs by Brian Boram of RMB Vivid. The project was funded by a grant from the National Endowment for the Humanities.
My Name is LaMoosh by Linda Meanus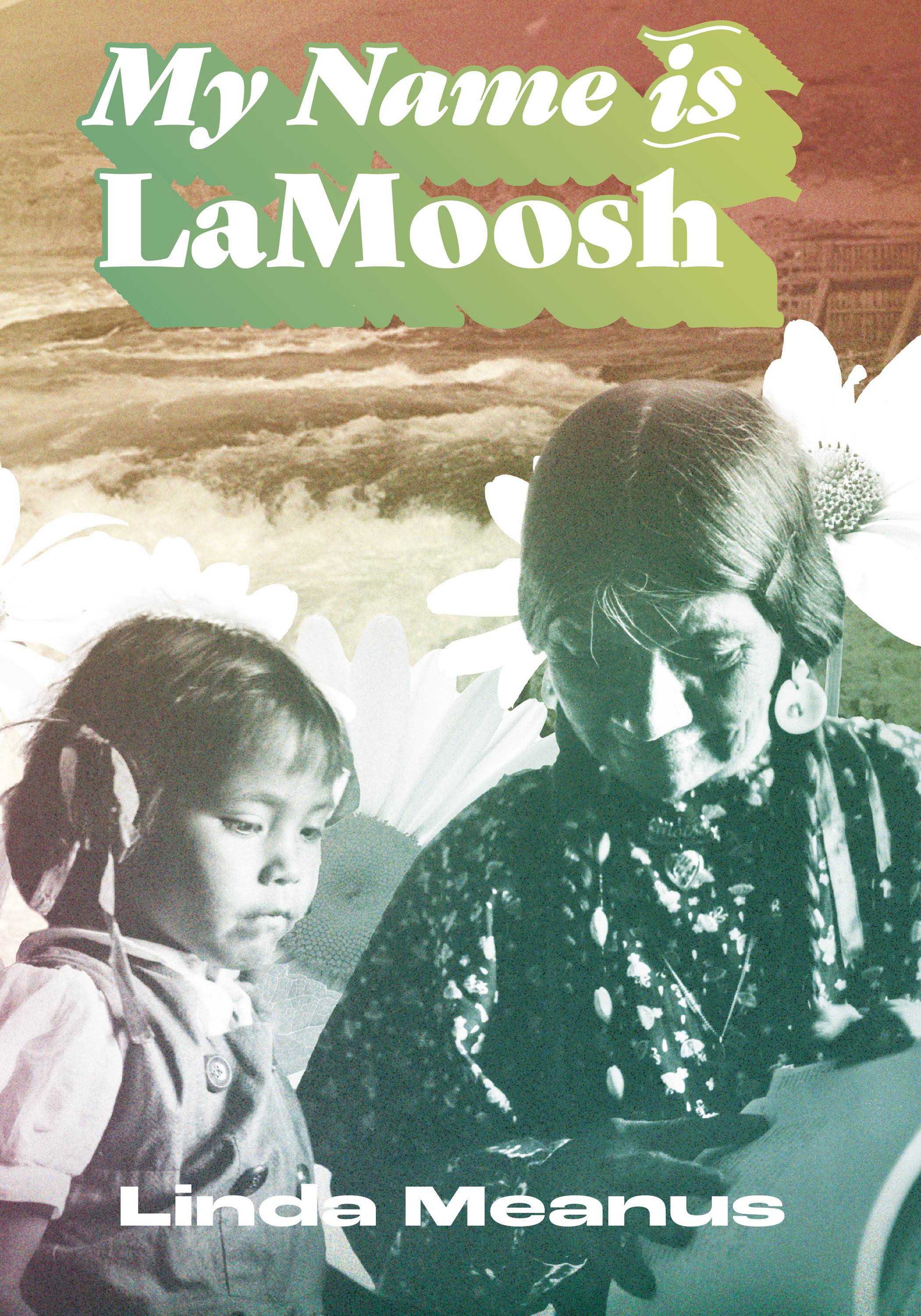 My Name is LaMoosh is the life story of Warm Springs Tribal Elder Linda Meanus. She grew up with her grandma Flora Thompson and grandpa Chief Tommy Thompson near Celilo Falls, a mighty fishery on the Columbia that was flooded in 1957 by the construction of The Dalles Dam. Linda persevered through this historic trauma and life's challenges to teach young people about the Indigenous ways of the Columbia River. Intended for young readers to learn more about Native American history through a first-hand account, the book is also a reminder that Indigenous people continue to maintain a cultural connection to the land and river that gave them their identity.
LINDA MEANUS (Confederated Tribes of Warm Springs) is an educator; she shares her knowledge on traditional Indian foods at events across the American West, from elementary schools to the National Indian Child Welfare Association. This is her first book.